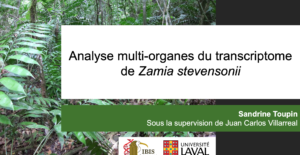 A young and very talented québécoise student interested in symbiosis joined the lab in 2017 .
After finishing her undergraduate studies, she started her M.Sc on cycad transcriptomics. Sandrine Toupin presented her work today, and starts a new chapter in her life.
Sandrine did an excellent job putting together a de novo cycad transcriptome, and taking  a closer look at all plant lineages with endophytic cyanobacteria (Gunnera, hornworts, Blasia, Azolla) with new and published data.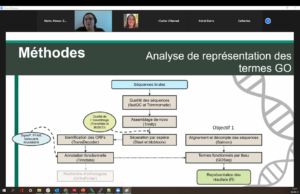 We will miss Sandrine in the lab and we wish her the best in her future plans!