Nous avons des nouvelles de notre équipe de travail. Marta et Annie St-Louis ont fait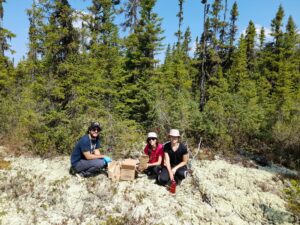 un jour de vulgarisation sur les lichens à la Maison Léon Provancher.
En plus, Philip vient de publier (voir pdf) des lichens del'Archipel-de-Mingan.  Philip a fait un entrevue sur la diversité et l'importance des lichens de la Côte-Nord.

Bravo !!
————
We have news from our lab. Marta and Annie St-Louis shared her passion and knowledge of lichens with the public at La Maison Léon Provancher.
In addition, Philip just published a list of lichens (see pdf) of the Archipel Mingan, Québec. He's interviewed by Radio Canada to share his experiences and his new findings!